09
Lou Gehrig Community Impact Team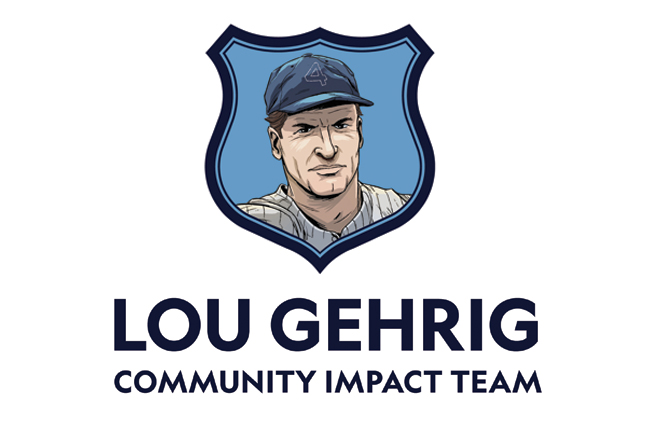 Lou Gehrig Community Impact Team – College Baseball
To further Lou Gehrig's legacy and his storied baseball career that began at the collegiate level at Columbia University, Phi Delta Theta, in partnership with the Live Like Lou Foundation, has created the Lou Gehrig Community Impact Team to annually recognize the giving character and community impact of collegiate baseball players.
The inaugural Lou Gehrig Community Impact Team will be announced in February 2024, and it will celebrate nine collegiate baseball players from various levels, including NCAA Division 1, Division 2, Division 3, and NAIA.
---
Honorees will be chosen annually based on outstanding achievements in three key areas:
Demonstrating a substantial commitment to their community through service and philanthropy.
Embodying the generous spirit and character of Lou Gehrig.
Making remarkable contributions to the success of their respective teams.
The player who garners the highest number of votes among the nine team members will be designated as the Captain. The Captain's college or university will then have the chance to collaborate with Phi Delta Theta and the Live Like Lou Foundation to organize an on-field ceremony dedicated to honoring the player and contributing $4,000 to support a family affected by ALS in the local community. Additionally, every Lou Gehrig Community Impact Team member will receive a commemorative plaque celebrating their remarkable achievements.
Nomination Deadline – December 15, 2023