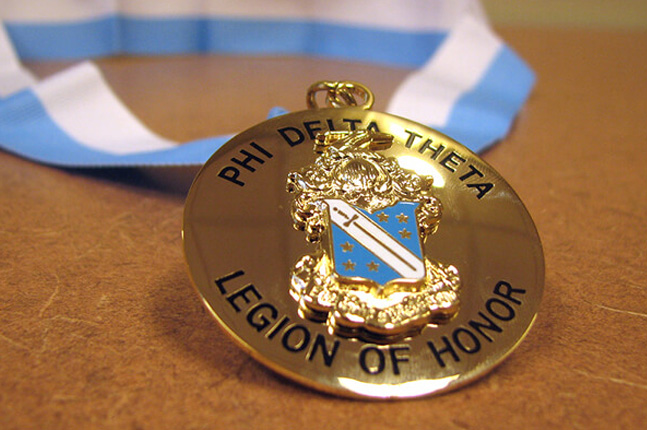 Legion of Honor and Legion of Merit Awards Created
1978
The Legion of Honor Award was established in 1978 to recognize a member of Phi Delta Theta who has made a major contribution of his time, effort, and energy to serve the Fraternity and improve its stature; has distinguished himself in representing the Fraternity's principles of Friendship, Sound Learning and Rectitude; is widely recognized as a leader of fraternity men and identified with the promotion of fraternities; and has widely advanced and enlarged the opportunities for growth and leadership among college men through fraternities.
The Legion of Merit Award honors those outstanding members of Phi Delta Theta who have made a lifelong commitment to the service of Phi Delta Theta. The recipients of this award are not only living testimony that Phi Delta Theta is a "Fraternity for Life," but they are also the men who give this phrase meaning for so many Phis.
View the historical list of Legion of Honor and Legion of Merit winners.
---